Scotch & Soda
Payroll administrator Mandy Visser and HR project coordinator Lonneke Pelk offered us a unique look at the Amsterdam fashion brand's HR department, located on a splendid canal at Keizersgracht. With 150 stores and 8,000 sales outlets, this is one of the largest Dutch brands.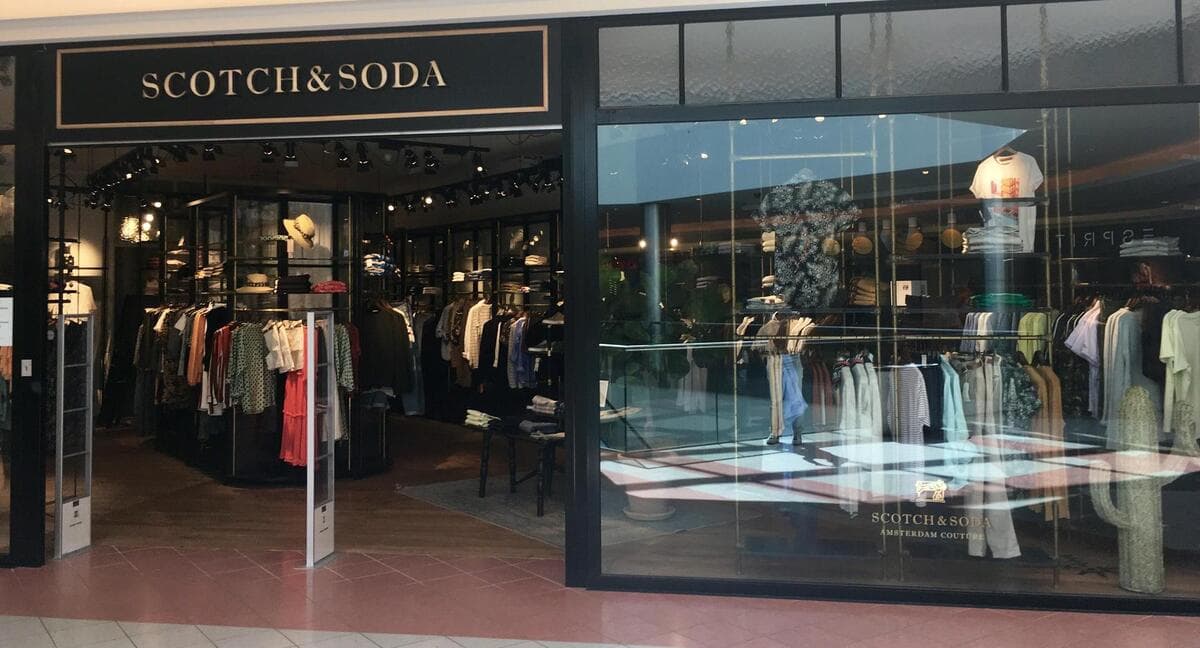 Mandy has worked at Scotch & Soda since 2015. She is fully responsible for all payroll matters for all the employees at the brand's own European shops. "That's close to 1,200 people altogether." Lonneke started as an HR Executive at Scotch & Soda, but wanted to focus more closely on HR projects. "Our HR now has eight members of staff, each of whom handles different responsibilities within a project. I wanted to devote myself fully to the professionalisation of our digital HR processes. Scotch & Soda wants to present a cohesive image. How we recruit and treat our staff is part of that picture – whether they work in a shop in Sweden, Poland or the Netherlands. Thanks to a previous position, I had experience in setting up HR systems. That's why I was also given the go-ahead to take on the IT projects at Scotch. This is how I first came across SD Worx."
All-in-one system: tremendous time savings
SD Worx provides Scotch & Soda with HR and Payrolling Solutions & Software in one. Mandy: "We used to work with a range of systems. Thanks to Cobra HRM, we were able to use one system for the entire chain. Digital payslips, ESS and leave registration are now all covered by one system. The consolidated system creates a single source of truth. This saves us a huge amount of time." Lonneke adds, "The Cobra HRM system doesn't just look nice, it is also very intuitive. When you open it, you can tell how the navigation works immediately."
Time savings are the main reason to work with Cobra HRM in other areas as well. Mandy explains, "Our finance department uses AX. That means the salary process is linked to our accounting system. Finance can now import, check and process all those files with just one click. This creates a continuous flow. We used to work with another supplier and it cost us so much more time to process all the administration. Now everything is processed within five days and far fewer corrections are required. The time savings haven't necessarily translated into less work, though. Our organisation is growing and that means we keep adding more work." She laughs. "Not that I'm complaining."
Optimal workflow processes
Lonneke notes that the effects of Cobra HRM have not been limited to IT optimisation alone. "In addition to all the software, SD Worx also helped analyse and optimise our workflow processes. We had some productive discussions with our regular contact person at SD Worx. These revealed that we didn't really know much about our internal processes, nor the possible consequences of changes to these workflows. What happens if the person who must approve a correction is ill for an extended period, for example? Often, you only find out once such situations actually occur, but it can be hugely advantageous to prepare for them in advance."
"They then designed custom solutions, even including a new Cobra version. The test phases proved very important, as that is how you find out what does or doesn't work together in practice. Communication is essential when testing. We need to continue expressing our expectations and frameworks to one another to maintain that good relationship. We are currently discussing how to optimise our international processes with SD Worx as well. This is a wonderful challenge that will hopefully provide us both with plenty of exciting new insights in 2019."
This reference case was created with the help of Scotch & Soda. If you would like to know what we could do for your organisation, please get in touch with one of our account managers.
© SD Worx – 2020
The consolidated system creates a single source of truth. This has saved us a huge amount of time.